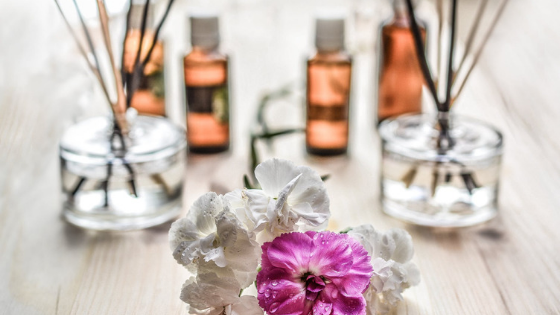 When your home starts smelling stale, do you know how to handle it fast and have fun getting the job done? Well, if not, then you are in luck because we are here to help you find your new favorite way of keeping your home smelling fresh. With our tips, you can keep your Flagstaff apartment always smelling incredibly fresh and inviting. Check it out and get started today.
Bake Something Delicious
Ask any real estate agent and they will tell you that the best way to make a house feel like a home is by baking cookies in the oven. As the cookies bake, the delicious scent of the sweet dough overpowers all other smells, creating a warm and inviting atmosphere. You can recreate that experience by committing to baking something delicious several times a week. In addition to having a great smelling apartment, you will also have delicious baked goods on hand almost all the time.
Start Simmering Away
If you do not have time to whip up some baked goods, you can take a shortcut by putting your favorite flavors on to simmer. As you simmer down herbs, spices, and more, their delicious scents will waft through your apartments, making everything smell much better.
Start by placing a cup of water in a small saucepan, and then add your ideal scent combinations. You can use one orange and one teaspoon vanilla, for example, to fill your living space with those sweet scents.
A handful of various herbs work great as well, such as:
Rosemary
Thyme
Lavender
Lemongrass
Mint
Sage
Tarragon
Experiment with different scent combinations to find just what you would love your apartments to smell like all the time.
You only need to simmer the water on low for about 15 minutes, and then shut it off to have the biggest impact on the freshness of your home. Repeat daily or as needed to replace the stale air with something a little sweeter.
Of course, you can always use potpourri satchels and bowls along with other types of air fresheners in addition to these fun methods. Give our team a call at 844-807-1412 to talk about our available Flagstaff, AZ apartments to get started on making your space feel and smell like home.