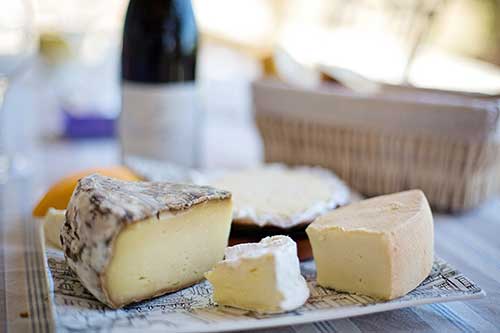 Spanish cuisine has been developed over many centuries and offers an exciting array of unique dishes. One of the best dining traditions in Spain is tapas. In this article, we'll learn how to make a few simple Spanish tapas. Let's get started!
3 Simple Spanish Tapas to Try
What are tapas?
Tapas are a traditional type of bar appetizer in Spain, and they include a wide variety of delectable culinary combinations. Because dinner is such a small meal in Spain, tapas are also small — sometimes as tiny as one bite.
"La hora del aperitivo," which means "the tapas hour" in Spanish, is from around 8:30 p.m. to 10 p.m. That's when all the bars open up and serve their best tapas and drinks. Traditionally, friends will meet at one bar, have a few tapas and a beer, then head to another nearby bar and do the same thing, and so on!
Try these simple tapas at home!
1. Baked Feta
This one's simple: Take a block of fresh feta cheese, put it in a gratin dish, drizzle 1/2 cup of extra virgin olive oil over it, and surround the cheese with about 1 cup of olives, red pepper flakes, a few dashes of dried rosemary and some black pepper.
Bake for 20 minutes, and serve with warm bread.
2. Champiñones al Ajillo (Garlic Mushrooms)
Cook several button mushrooms in olive oil for two minutes. Add some finely chopped garlic, a few spritzes of lemon juice, salt and pepper, and serve with freshly chopped parsley.
3. Tostada con Tomate (Toast With Tomato)
Take a 6-inch baguette sliced lengthwise and toast it. Drag a clove of fresh garlic across the toasted surface, grate a tomato to create a pulp, and spoon it on top. Add some salt and pepper, and you're done.
Are you on the hunt for Flagstaff apartments to rent? We may have just what you're looking for. Call our office today to find out what we have available for you.