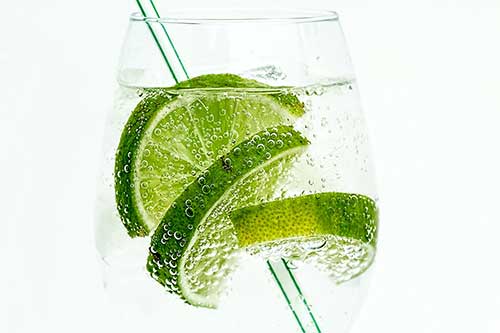 When summer hits Flagstaff, Arizona, it's important to keep one thing in mind — it's all about keeping cool. The key to enjoying that Arizona heat is to have the right drinks on hand. A spritzer is a perfect tool for residents in need of a cool-down.
Refreshing Spritzers for Summer
Fruity Alcoholic Spritzers
Nothing says the good life in Flagstaff apartments like watermelon spritzers. Cut and cube about 2 cups of fresh watermelon; then puree the cubes in the blender or food processor.
Pour the watermelon into four glasses and add equal parts white wine and club soda to fill each. Garnish with a little watermelon slice to make it pretty, and enjoy.
If you are more of a berry person, try muddling fresh berries with a splash of lime juice and mint leaves. Put the muddled mess in the bottom of a glass and top it with white wine and carbonated water.
Nonalcoholic Spritzers Are Just as Fun
Typically, a spritzer contains alcohol, usually white wine, but that's more of a guideline than a rule. The Asian Pear Sparkler introduces something a little different for those looking to stay cool. Start by pureeing or juicing an Asian pear.
Combine the pear puree or juice with a teaspoon of lemon juice, ¾ cup of honey, ¼ cup of sugar along with a sprig of fresh rosemary, a 1-inch piece of fresh, peeled, and a dash of nutmeg. Place the mix in a saucepan and simmer for five minutes. Heating it allows the sugars to fully dissolve.
Let the heated mix cool for 30 minutes and then strain it. Let it finish cooling; then pour it over ice and add soda water. Add simple syrup to taste.
The best thing about spritzers is the chance to experiment and find your signature drink. If you are new to Flagstaff, give our office a call to schedule a tour of our apartment community.