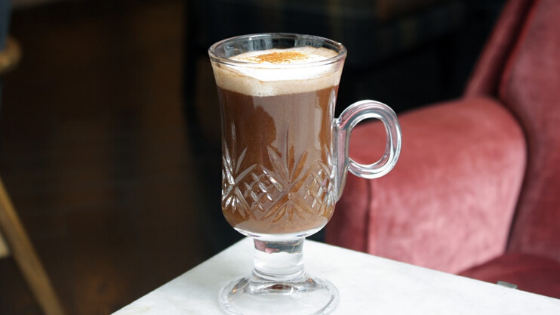 Flagstaff has a well-earned reputation as a winter wonderland, but what's a beautiful winter day without hot chocolate? If you're like many people, however, the same old beverage wears thin after a while. Even though it's hard to imagine getting tired of chocolate, it can't hurt to give your taste buds a treat by mixing it up a little now and then. One of the easiest ways to change up any cup of hot chocolate is by adding your choice of flavored extract. The following are just four easy hot chocolate recipes that residents of apartments in Flagstaff need to know about.
Butterscotch Hot Chocolate
All you need to do to create this delectable delight is to stir in a little butterscotch extract into your favorite hot chocolate and top it off with some freshly whipped cream. Sprinkle on some butterscotch shavings if you want to further play up the butterscotch accents.
Raspberry Hot Chocolate
You may have heard of raspberry-chocolate cake, and maybe you've been lucky enough to have enjoyed a slice or two yourself. Imagine it in liquid form, and you've got raspberry hot chocolate. Stir in raspberry extract to taste, top with freshly whipped cream, and garnish with fresh or frozen raspberries.
Banana Hot Chocolate
Add banana extract to your hot chocolate and garnish it with a skewer of banana slices. This one is good with or without whipped cream, but if you want to mimic the flavor experience of certain Mexican desserts, top with whipped cream and sprinkle liberally with cinnamon.
Maple Hot Chocolate
Maple and chocolate may be an off-the-beaten-track flavor combination, but that doesn't make it any less delicious. This one's best sans whipped cream or anything else that may distract from the intriguing play of flavors.
Whether you want to live by yourself or with a group of other NAU students, we've got something to suit your lifestyle at our Flagstaff apartments. Please contact us today to find out more.