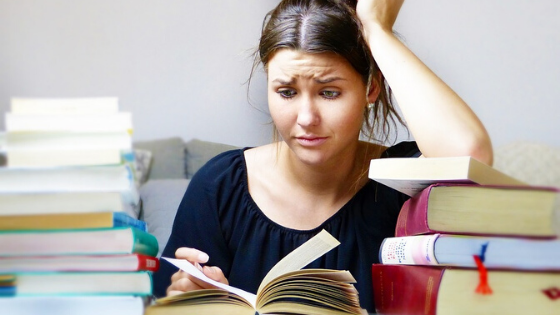 College life is hectic—the four (or more) years you spend going to school after high school can be some of the most stressful of your life. With deadlines, exams, applications and a job on the side, it can be hard to balance your insane schedule with functional, healthy living, which can easily lead to chronic fatigue and burnout. With a little bit of self-care and a thorough routine, you can prevent health setbacks, burnout, and the "freshman 15" weight gain. You can use the amenities that apartments in Flagstaff provide to do it.
College/Life Balance
The combination of long hours, stressful juggling of social, work, and school life, and lack of sleep can build up into a toxic feedback loop that hurts your health, both physically and psychologically. These tips should help you get back onto a healthy track by establishing some effective, health-positive routines.
Mindfulness Meditation
Mindfulness is all the rage right now, and that's because it works. Sit down someplace comfortable, close your eyes, and focus on your breathing. As thoughts arise, acknowledge them and then dismiss them, returning your focus to your breath. This helps reduce blood pressure, makes it easier to stay focused, and teaches you to not get distracted or overwhelmed by emotions.
Healthy Eating
It can be difficult to eat a healthy diet while you're swamped with work, but it's one of the most crucial things to thrive on a daily basis. Cut down on processed foods, eat less sugar and refined carbs, and meal plan so you don't have to rely on take-out as much.
Get Enough Sleep!
Prioritize sleep now, even if it means missing out on some social stuff from time to time. You'll be far more capable of remembering your lessons and more functional in general.
Exercise Daily
Many apartment complexes have gyms available as part of the amenities package, and you should definitely use these facilities. Daily exercise makes your brain work better, helps relieve stress, and has a huge list of other positive benefits.
Balanced life, happy life
Even making a few of these tips a priority in your life will help you handle stress. If the Flagstaff apartment community you live in is like Pine View Village, then you've got the community support already built in. Our fitness center is only one of many amenities that make living here a great choice, and you can see available floor plans right now on our site.