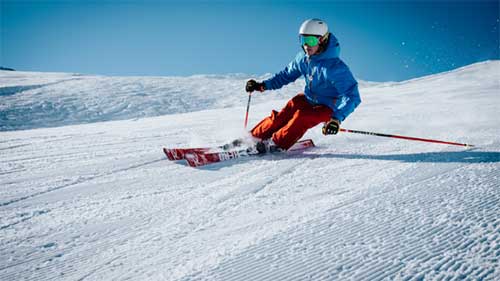 Whether it's just the continuation of your routine or a New Year's resolution, getting fit and staying fit are admirable goals that will help improve your health and appearance. However, it's very easy to let it slide during the cold winter months. Fortunately, there are a number of options available to help you keep your groove on without getting frozen.
Kick it up a notch
Instead of stopping for the winter, why not kick your outdoor exercise routine up a level instead? By exercising just a little bit harder and pushing yourself a little more when you do get a chance to get outside, your body will produce more heat, which means that you'll not only burn more calories, you'll also up your endurance, strength, and agility as you go.
Take it indoors
Though you don't want to end up with irate neighbors due to a lot of pounding and banging from your workout, finding a section of hallway to walk in, a fitness center to work out in, or a gym near work are all great options to consider during the cold winter months. Consider taking a regular class to change up your routine or see if there are groups in your area you can meet with to help you stay motivated.
Change it up
If you love being outdoors, why not swap your hiking boots for skis, snowshoes, or other wintertime outdoor fun? Take the kids outside for a sledding excursion, get a season pass for your nearby ski resort like the Arizona Snowbowl, or get together with a group of your favorite friends to try some cross-country options.
By staying active in the winter months, you'll be able to rock that swimsuit when summer's heat comes blasting down. Looking for great Flagstaff apartments that keep you active even during the cold months? We've got a great indoor fitness center to help keep you moving whether it's during the worst heat of summer or coldest chill of winter. Contact us today to learn more about our community!